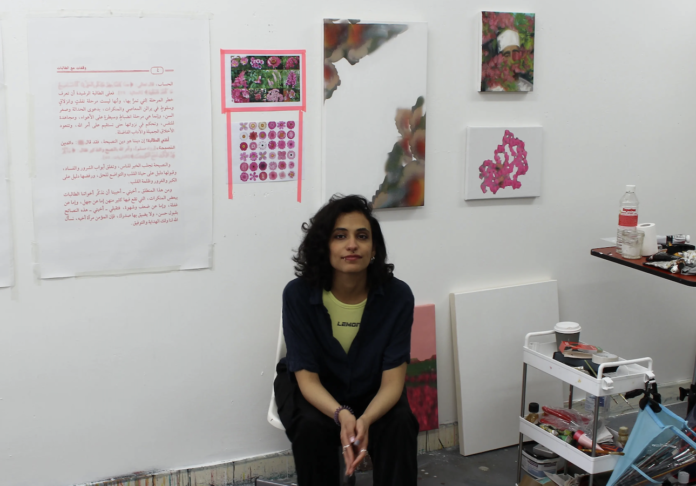 DUBAI: Saudi artist Hawazin Al-Otaibi is showcasing her work this week at London Gallery Weekend from May 13-15.
The free three-day event, in its second edition, hosts galleries from around the world to provide visitors with an opportunity to discover and explore London's world-class art scene and celebrate the city's diverse cultural and creative communities. 
Al-Otaibi is hosting a solo show, titled "Soft Whispers," that features new works from her painting series "Softboi." 
Her colorful imagery plays with ironic, non-conforming representations of masculinity in the Arab world. 
The painter draws her references from early childhood memories of Saudi cultural and religious books on femininity, as well as the symbolism associated with female purity, beauty, chastity and vulnerability. 
Curated by Lucia Rios Gonzalez, the exhibition will take the form of a site-specific installation. 
Besides Al-Otaibi, London Gallery Weekend presents work from artists from across the region Middle East and North Africa, including Nour Jaouda from Libya, Nour El-Saleh from Lebanon, Rachid Koraïchi from Algeria, Laila Tara from Iran and Ghada Amer and Iman Issa from Egypt.