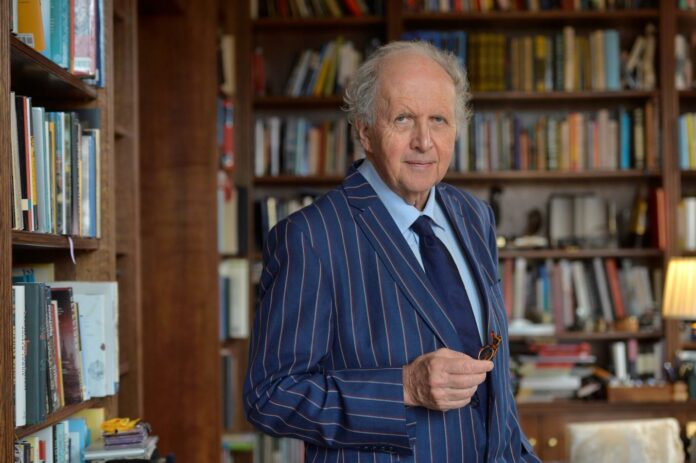 DUBAI: One of the most anticipated literary events in the Middle East, the Dubai-based Emirates Airline Festival of Literature — celebrating its 15th anniversary from Feb. 1-6, 2023 — announced its lineup at a glittering event at the Mohammed Bin Rashid Library on Monday evening.
Reflecting this year's theme, "Old Friends," the festival is bringing together more than 250 of the world's writers, with several familiar names from previous editions of the festival.
The lineup includes Brian Cox, Emmy-award winning patriarch of the hit streaming series "Succession;" authors Cecelia Ahern, Mohsin Hamid, Alexander McCall Smith and Jeffrey Archer; Indian politician Shashi Tharoor, and religious commentator Reza Aslan, who will be in conversation with Omar Saif Ghobash and Malaysian journalist and activist Marina Mahathir; notable Bahraini poet Qasim Haddad and Emirati author and poet Maisoon Saker Al-Qassimi, 2022 winner of the Sheikh Zayed Book Award.
Highlights
The winner of the 2022 International Booker Prize Geetanjali Shree, who made history as her book "Tomb of Sand" became the first Hindi, Indian and South Asian novel to win the prestigious award, will also make an appearance.
Best-selling author of the "Dark Iceland" series and one of the top Scandinavian authors Ragnar J?nasson will introduce fans to his latest whodunit.
For fans of pop culture, social media sensation and creator of the popular webcomic "Strange Planet" Nathan Pyle will be in attendance. Also attending will be renowned video game writer and journalist Rhianna Pratchett, daughter of late fantasy author Terry Pratchett.
Special events
The literature festival will celebrate the life and works of American Lebanese author and artist Gibran Kahlil Gibran, marking 100 years since the publication of his book "The Prophet," and the 140th anniversary of his birth.
There will also be an atmospheric retelling of indigenous folklore and legend as authors gather under the moonlight for "Fables Around the Fire," revisiting tales from Europe, the Philippines, Arabia and the Yoruba people of Nigeria.
Competitive wordsmiths can pit their skills against their favorite authors in the festival's first ever Scrabble Tournament, or show off their literary know-how in the "Big Fat LitFest Quiz."
Desert Stanzas, the festival's signature event transporting poets from around the world to perform amongst the sand dunes, under a starlit sky, will also return.
Ticket prices start at $7 and there will be 15 percent off general session tickets in a special early bird anniversary offer running from Nov. 15 to Dec. 15.