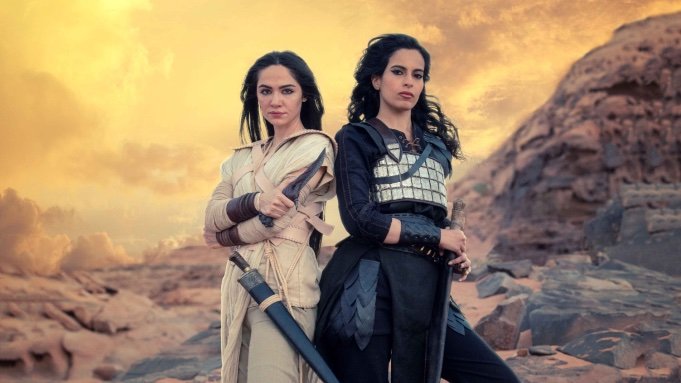 DUBAI: Saudi Arabia's MBC Studios announced this week that its production team has started shooting the Kingdom's fantasy adventure "Rise of the Witches."
The team is filming in NEOM, the smart city in northwest Saudi Arabia.
The 10-part series, based on the best-selling Saudi mythology books by Osamah Almuslim, is said to be the Kingdom's biggest show to date that features a local cast and crew.
It is set in ancient Arabia and tells the story of a war between two rival witch covens.
The show stars actors Ida AlKusay and Sumaya Rida as the two lead witches.
The series is directed by Irish filmmaker Declan O'Dwyer and British director Craig Pickles.
The show, produced by "The Crash" (2013) producer Dominic Barlow and MBC Group's Zeinab Abu Alsamh, is a Shahid Original and will be available on the streaming platform later this year.
"'Rise of the Witches' is a true homegrown production, and features recognizable and new faces, with talent both in front of and behind the cameras coming from our very own MBC Academy and MBC Talent hubs," said Abu Alsamh, the general manager of MBC Studios KSA, in a statement.
"This series will no doubt make household names of the cast — this outstanding fantasy adventure is not one to be missed!" she added.