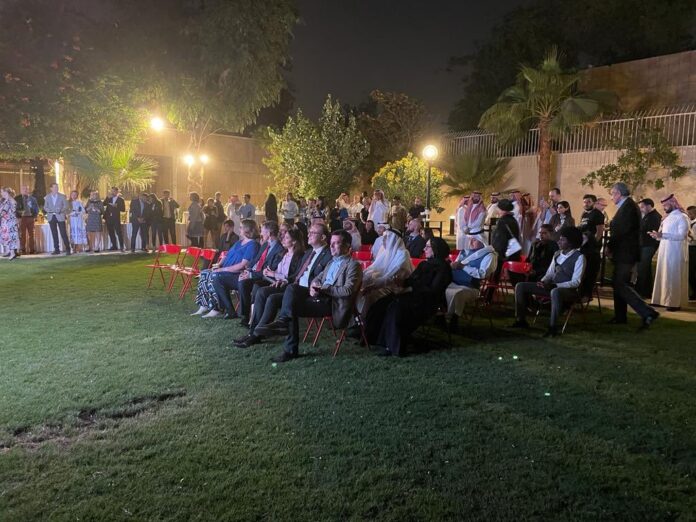 RIYADH: Scandinavian culture is coming to Riyadh with the launch of a week-long festival of some of the region's latest films.
Four movies from Norway, Sweden, Denmark and Finland are to be screened in Saudi cinemas next week for this year's Nordic Week. A cookery class is also being planned to let Saudis try some of the region's best food.
The Norwegian Embassy in Riyadh hosted the launch of the week with guests at a get-together on Nov. 10.
Liselotte Plesner, the Danish ambassador to Saudi Arabia, said that such events were needed to strengthen the ties between Scandinavian countries and the Kingdom.
"This used to be an annual event before COVID-19, and we're glad it's back," he said. "We'll have films from each country next week to showcase. Nordic countries are not well known in this region, so we are trying to strengthen the ties between us and the Kingdom through films and culture."
Thomas Lid Ball, Norway's ambassador in Riyadh, told Arab News that the embassy event "was part of our annual culture festival that we are having in the Nordic countries: Finland, Denmark, Sweden, and Norway.
"Next week we are screening four movies, one from each country, and we are going to have a cooking event."
The films to be screened are "Held for Ransom," "Bikes vs. Cars," "Hope," and "One Last Deal."
"One Last Deal" is a Finnish film about an elderly art dealer who hunts for information about the past of an unsigned painting that threatens his already troubled career.
"Hope," from Norway, tells the story of an estranged couple who are brought back together after a cancer diagnosis, and learn how to trust each other again.
"Held for Ransom" is the story of Danish photographer Daniel Rye, who was captured by Daesh in Syria in 2013 and held hostage for 398 days.
"Bikes vs. Cars" focuses on pedal power and tensions between cyclists, drivers, and our reliance on fossil fuels.