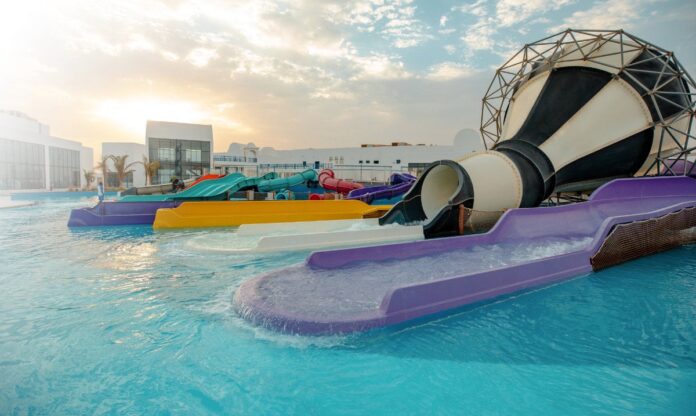 If you're looking to enjoy a pleasant time with family or friends, Cyan Waterpark is sure to impress. The spacious waterpark has attractions for all ages, and you can easily spend long hours there getting great value for your admission. The family-friendly environment is accessible to all visitors, including those with special needs.
Not too far from midtown Jeddah and right at the start of Obhur, Cyan Waterpark is located on King Saud Road.
Plunge down on a single, double or multiple-person raft for a high-adrenaline adventure or take a relaxing ride and float along the lazy river.
There is an array of interactive water games for children including spouts, colorful slides and dumping buckets.
Cyan waterpark also offers two wave pools, one for children and the other for adults, which will make you feel like you are in the middle of the sea.
The park's friendly staff enhances the experience with their excellent service and attention to detail.
With the highest safety standards and professionally trained lifeguards, the park is an outstanding leisure destination for the whole family.
in the near future, Cyan Waterpark is set to open other attractions such as event halls, a petting zoo, an educational farm and an activity center for kids.
Today, guests can get their Cyan Waterpark soft opening tickets by booking at www. cyanwp.com, or as walk-in customers. Admission for adults is sR299 ($80) and sR199 for children.
As the waterpark has some dress code guidelines, ensure you bring suitable swimwear.