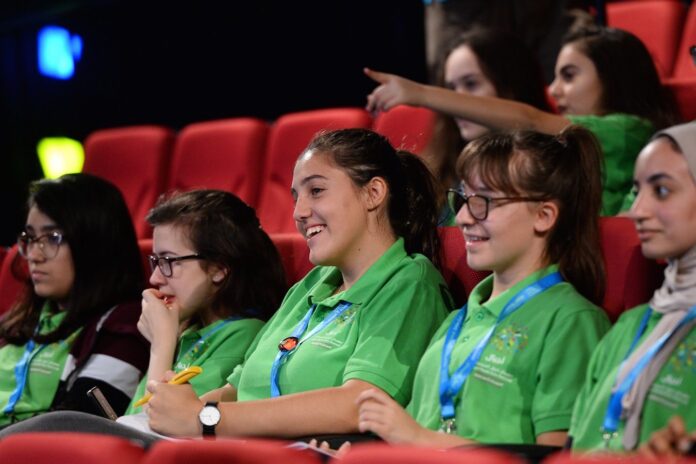 DUBAI: Calling all budding cinephiles! The Doha Film Institute is accepting applications from aspiring jurors for the 2022 Special 10th hybrid edition of the Ajyal Film Festival, set to take place from Oct. 1 to 8.
Young people between eight and 25 are invited to register for the Ajyal Jury Experience to explore the world of cinema through curated film screenings, workshops and discussions.
The 2022 special edition of the festival is DFI's "tribute to the nation in a historic year," with the FIFA World Cup 2022 Qatar set to take place in November and December. Last year's edition saw more than 500 jurors from 45 countries serve as jurors, according to the institute's website.
The young people chosen will participate in a special edition, with the film festival having an expanded program of two events — one dedicated to the jurors in October and the second, a public event from Nov. 22 to Dec. 16 that will coincide with soccer's premier showpiece.
Fatma Hassan Alremaihi, chief executive officer of the DFI, said: "The Ajyal Jury Experience is truly a one-of-a-kind cultural initiative, that brings together young people from across the world for a week-long celebration of film that will not only enhance their understanding of the world but also help build their interpersonal and professional skills.
"Ajyal over the years has given the youth an opportunity to explore new horizons of creative and cultural understanding, and we take great pride in our global Ajyal community and its collective belief that art and film are here to comfort and inspire each of us."
Registration for the Ajyal Jury program is now open until Sep. 21 at https://www.dohafilminstitute.com/filmfestival/ajyaljury.