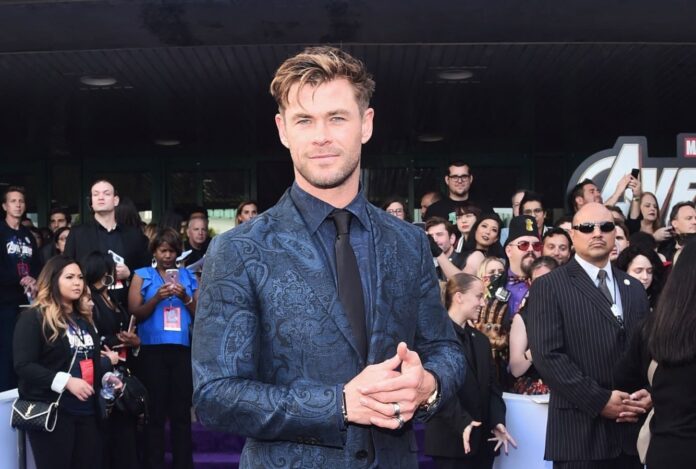 DUBAI: Hollywood actor Chris Hemsworth, most famous for portraying the hammer-wielding Norse deity Thor in the Marvel Cinematic Universe, dazzled fans in Dubai on Friday when he attended the PopCon Middle East pop-culture convention at Expo City.
When asked about his favorite role to date at a panel talk at the event, Hemsworth said: "It's tough to go past 'Thor' one. It was what kickstarted my career. I was living in LA at the time and auditioning a lot. And right when I was about to decide to go back to Australia, this film came about and ever since then, it's kind of been the north star for everything I've done.
"And I've been lucky enough to employ the character a number of times and do different things with the character … And you know, the freedom that the character has given me, it's a dream. If you'd asked me 10, 11 or 12 years ago what my dream career was, this is it."
Hemsworth also gave an update on "Extraction 2," the upcoming sequel to his hit Netflix action film.
"So 'Extraction' part one, when we shot that, the goal was to create an action film that was unlike anything else out there and we created a 'one-r,' which is a series of shots stitched together to feel like one single shot. And we shot a 12-minute sequence of intense action," he said.
"This time around, we have no choice but to go bigger again, and we've done that with a 22-minute sequence. And look, people responded to that character in that world so much that we've got to do it justice. I'm really proud of that film," he added.
"We just did some digital photography in Prague recently. We were landing helicopters on top of moving trains and having people jump out and then endless fight sequences with '300' extras, and it was more detailed and complicated than anything I've ever done but I'm beyond proud of it."
Hemsworth will also be seen in the 2024 "Mad Max" prequel film "Furiosa." He said: "It's kind of like the Marvel Universe. I can't tell you a whole lot besides the fact that it was wild and unique, and again, very different to anything I've done before. The character I play, he's not necessarily a good guy."